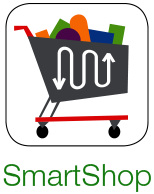 SmartShop™ makes it easier to shop!
SmartShop is an easy to use app that works seamlessly across all your iOS 7 devices. Unlike most shopping apps, SmartShop learns your personal shopping path in each store you frequent and rearranges your list according to the path you take to shop. Just walk up and down the aisles in the order you prefer and check off the items in your list in the order you pick them off the shelves. No more retracing your steps or missing items you meant to buy. Learn more...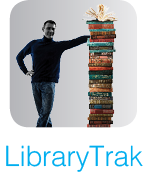 LibraryTrak™ makes it easy for book lovers and collectors to keep track of their books!
For those of us that love and collect books, keeping track of what we have on our shelves, in boxes, or under the night table can be a challenge. And, for those who loan and borrow books, remembering who has what can also be a problem. LibraryTrak is an easy-to-use library organizer designed especially for the book lover and collector. LibraryTrak allows you to sort your books according to title, author, category and format, or you can make your own unique lists. With LibraryTrak, you can enter your data manually, or by scanning the ISBN from the back of a book and collecting the information online. Now you'll always know what's on your shelves. Learn more...